Fundraising Fiesta @ Monterey's
February 21, 2020
Join us to help raise money to help keep our area Crime Stoppers funded and serving our great counties !!!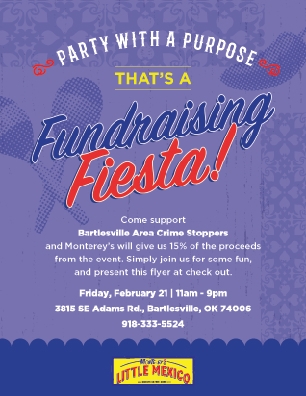 ---
Coffee With a Cop
April 07, 2018
You are invited to have Coffee With a Cop Saturday morning, April 7th from 10 to noon at Katie's Daylight Donuts -- 203 E. Cherokee in Nowata sponsored by Crime Stoppers. Talk things over with Nowata City Police, Nowata Sheriff's Deputies, and the OHP.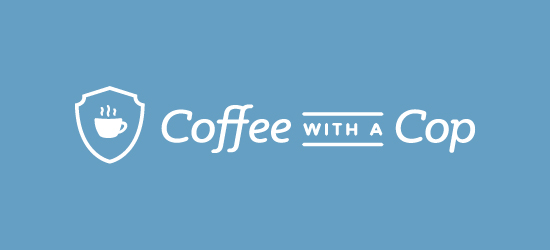 ---
Law Enforcement Appreciation Night
August 18, 2017
You are invited to our Law Enforcement Appreciation Night at the Hilton Garden Inn. Friday night, August 18th.
It's free to law enforcement honorees and their chain of command.
Your donation will help support the event. Donate today!
---